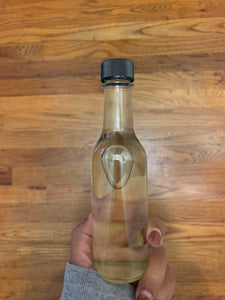 This is my take on the infamous Hoyt's Cologne used by gamblers, hustlers, and spiritual workers alike to bring quick and easy money. Use on your body as a cologne, on your dice or cards before gambling, and in your money works.
This product contains perfume grade alcohol. Do not use without diluting on any varnished wood product. 

For external use only.
Each bottle is 5 oz. 
Please note: Spiritual work is not a replacement for health care or other professional services provided by a competent, licensed provider. If any of your conditions require professional attention, seek it without delay. All products sold on crossroadhealingarts.com are sold as curios for entertainment purposes only.

Shipping policies:

All orders placed between September 16 and September 23 will be fulfilled and shipped the no later than October 23. Please keep in mind that supply issues related to the ongoing COVID-19 pandemic are beyond our realm of control and may impact your order thus causing a delay. 
All orders shipped via USPS; and
The vendor is not responsible for delays caused by the carrier. For more info, see terms and conditions.