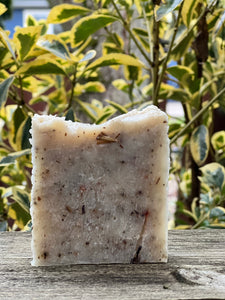 The soap version of this Conjure formula produced using the traditional hot process saponification method, and spiritually consecrated for the purpose of supporting you in attracting good fortune, money, and the general spirit of bon vivant
Please note: Spiritual work is not a replacement for health care or other professional services provided by a competent, licensed provider. If any of your conditions require professional attention, seek it without delay. All products sold on crossroadhealingarts.com are sold as curios for entertainment purposes only.

Shipping policies:

All orders placed between September 16 and September 23 will be fulfilled and shipped the no later than October 23. Please keep in mind that supply issues related to the ongoing COVID-19 pandemic are beyond our realm of control and may impact your order thus causing a delay. 
All orders shipped via USPS; and
The vendor is not responsible for delays caused by the carrier. For more info, see terms and conditions.